Disney Cars Movie Characters Biography
Rusty and Dusty Rust-eze
The Rust-eze Brothers, Rusty and Dusty, are the spokescars and owners of Rust-Eze, the team that sponsors Lightning and that gave him his "big break", they are somewhat awkward. Rusty is a 1963 Dodge Dart and Dusty, a 1964 Dodge A100. Rusty and Dusty are voiced by real-life brothers Tom Magliozzi and Ray Magliozzi (respectively) of National Public Radio's Car Talk. The '63 Dart bears an intentional resemblance to Tom Magliozzi's infamous green Dart, named "The Dartre". They appear 3 times in the film, at the beginning with McQueen looking forward to leaving them, in the middle very briefly being interviewed, and at the end after the race when McQueen realises he is happy with them. In a deleted scene shown on the DVD, these two would have had no association with Lightning McQueen other than a chance encounter at a truck stop, where Mack was allowed to stop briefly. According to their respective die-cast, Rusty's license plate states "Rust" and Dusty's sports "Eze". The license plates also show that they are from "R Fair City", a reference to how the brothers refer to their hometown of Cambridge, Massachusetts on Car Talk, and also the name of one of the cybersites on the PBS children's TV series Cyberchase, as Cambridge, Massachusetts is where one of the PBS network's "hub" TV stations, WGBH-TV, started its existence in the late 1950s.
Harv is Lightning McQueen's agent. Never seen on-screen, McQueen speaks to Harv via his speaker phone when McQueen and Mack are on route to the tiebreaker race and again when Mack is in Radiator Springs to pick up McQueen. Consequently, little is known of Harv's character except that he threatened to fire Mack if he does not get McQueen into his trailer.
Harv is voiced by actor Jeremy Piven and is based on his character Ari Gold from the HBO series Entourage. In the United Kingdom edition of the movie, Harv is voiced by Top Gear presenter Jeremy Clarkson. This equivalent of Harv is implied by Clarkson to be a 1979 Ford Granada
Strip "The King" Weathers is a Dinoco Blue veteran racecar and racing legend voiced by NASCAR veteran Richard Petty. Weathers is an anthropomorphic version of Petty's 1970 Plymouth Superbird, bears the same shade of blue, and bears Petty's actual racecar number (#43). He is one of the racecars in the 2005 Piston Cup three-way tie, along with Chick Hicks and Lightning McQueen.
He is Dinoco's "Golden Boy", having won seven Piston Cups (the same number of NASCAR Cup Series championships Petty won in his career), and is hoping for another win in the tiebreaker race. He tells Lightning McQueen to remember the importance of his team, but the rookie does not pay any attention, being more preoccupied with the thought of taking over the Dinoco sponsorship after Weathers' retirement.
On the final lap of the tie-breaker race, Hicks rams Weathers, sending him into a dangerous rollover crash that is reminiscent of Petty's big wreck in the 1988 Daytona 500. When McQueen sees this, he realizes that Weathers' career might end the way Doc Hudson's did. After stopping short of the finishing line, allowing Hicks to win, McQueen pushes Weathers across the finish line to let him finish his last race before retirement, much to the audience's delight. Weathers is last seen visiting the racing museum in Radiator Springs with his wife and another Piston Cup racer, "Junior", stating that Hudson was his inspiration.
In the Danish edition of the movie, the King is voiced by eight-time 24 Hours of Le Mans winner Tom Kristensen. In the Finnish edition of the movie, The King is voiced by Finnish two-time Formula One World Champion Mika Häkkinen. In the German edition, he is voiced by Austrian three-time Formula One World Champion Niki Lauda.
Disney Cars Movie Characters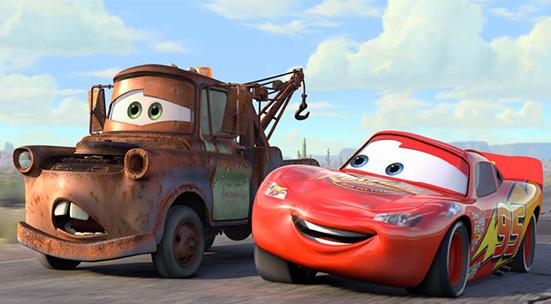 Disney Cars Movie Characters
Disney Cars Movie Characters
Disney Cars Movie Characters
Disney Cars Movie Characters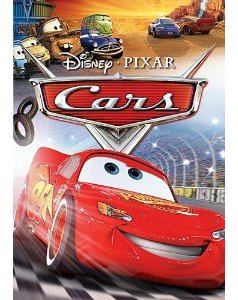 Disney Cars Movie Characters
Disney Cars Movie Characters
Disney Cars Movie Characters
Disney Cars Movie Characters
Cars 2 | New Disney Pixar Movie Review
All Cars Characters *New Movie Confirmed!* (HD)